This list represents the best of the best. These famous chess players were not only considered the best of their day, but they were exciting to watch and captivated the imagination of chess enthusiasts everywhere with their unparalleled skill.
Ruy Lopez de Segura c 1560 (Winner of first modern chess tournament):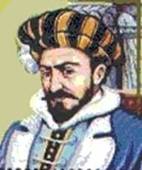 Ruy Lopez is considered by some to be the first ever unofficial world champion of chess.  His most impressive accomplishment by far is that almost 500 years after he lived, people are still using his opening (The Ruy Lopez) even at the Super Grandmaster level on a regular basis.  Not only that, it is still considered one of the best ways to play!
Ruy Lopez is also an important chess player because he represents the first ever semi-modern players of the game in Europe.  The game was brought to southern Europe from the Near East in about the year 1200, but it was not quite the game we know today.  Around 1475, players in Italy and Spain first made the rules we know today the official rules of the game. 
After the game made its way to Europe and acquired its new rules, many people began to write books about the subject.  While the first author of a respected chess text was Pedro Damiano's in the year 1512, it is undoubtedly the case that Ruy Lopez de Segura had the greatest impact on modern chess of any of the earliest Italian and Spanish thinkers.  Read his book Libro de la Invencion Liberal y Arte del Juego del Axedrez and you will see he was the first to begin breaking down the game into the opening, the middle and end games!
---
Paul Morphy (1857-8):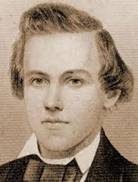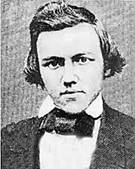 (Pictured Left: Paul Morphy as a young man and chess phenom.)
Paul Morphy was the truest natural talent in the history of chess.  He learned by simply watching his father play his uncle, and by age 12 won 3 out of 3 games against a Hungarian master!
Morphy's genius was not exclusively reserved for chess, and by age 19 had memorized almost all of the legal code of Louisiana!  He was not old enough to practice law and used his spare time for chess.  During the years 1858-9, he played so much better than his opponents that he was still ranked #1 in the world in 1862, three years after he retired!!!
Morphy's famous trip to Europe at the height of his playing strength is the stuff of chess legends.  The purpose of his trip was to challenge the alleged best player in Europe, Howard Staunton.  While the match between these two chess titans never came to be, Morphy managed to play every other world class player in Europe at the time, winning with ease.  He even managed to beat 8 top European players simultaneously, while blindfolded and unable to see the boards!!!
Morphy's contribution to chess is impossible to measure, but he belonged to a class of "heroic" players who came to each game looking for a tactical battle with powerful attacks and brilliant combinations.  Paul Morphy was the winner of the most famous chess game of all time, the beautiful Opera House game.  Check it out and see why Morphy is still a hero of the chess world to this day!
---
Wilhelm Steinitz (Unofficial 1866-1886 Official 1886-1894: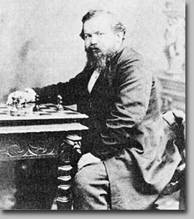 (Pictured Left: Wilhelm Steinitz perfecting his new, positional brand of play.)
(Pictured Right: Steinitz vs. Lasker in perhaps the greatest world championship match of all time.)
 While there had been many players who dominated chess before, Steinitz has the honor of being the first ever undisputed world chess champion.  Steinitz also taught the world of chess that an unrelenting attack like Paul Morphy's could be beaten by principled, positional play.  Steinitz was the best in the world in his time because he was a pioneer of the style of chess that is still played by the world's best players over 100 years later!
Wilhelm Steinitz is featured prominently in what many consider to be the best collection of great chess players and their games ever compiled, Gary Kasparov's My Great Predecessors.  This is likely because Steinitz basically created modern chess by abandoning the heroic style of chess exemplified by Paul Morphy and Adolf Anderssen.  Steinitz played world class chess as a "heroic" attacking style player early in his career and after essentially inventing the modern approach to chess, went on to become one of the most dominant players in the history of the game.
He did not lose a serious match from 1862 to 1892, and only yielded his world championship in 1894 once the amazing talent of Emanuel Lasker overcame his thirty year run of dominance.  Some say though that even during his world championship matches, Steinitz would play "experimental" moves, and that had he played tried and true variations, he might have continued his championship reign his whole life.  
---
Emanuel Lasker (1894-1920: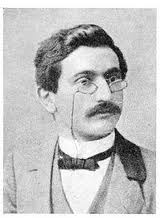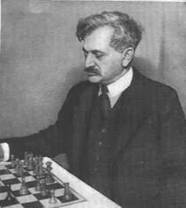 Lasker was perhaps the most unique individual to ever hold the title of world champion, and he did so from 1894 all the way to 1921.  Lasker, like other world champions, was a person of many interests.  It is possible though that his interest might be the most wide ranging.  Lasker was a world chess champion, a philosopher, a playwright, a world class bridge player, an inventor of his own game called Lasca, and even a Ph. D in mathematics who influenced modern algebra with his doctoral thesis.
Lasker's talents are unique in another, somewhat strange, way that is worth mentioning.  World champion Max Euwe once said of Lasker's games "It is not possible to learn much from him.  One can just stand and wonder."  Lasker's style of play was perplexing and hard to define, leading Bobby Fischer to refer to him as a "coffee-house player [who] knew nothing about openings and didn't understand positional chess."  Nevertheless, Lasker was ranked #1 in the world for an astonishing amount of time in his life. 
Based on the studies of mathematicians who look into the ratings of chess players from long ago in the past, Emanuel Lasker was the #1 player in the world in 292 different months (non-consecutive).  He also had the longest period of dominance of any player in history, since he was ranked #1 for the first time in June 1890 and for the last time in December 1926, a span of 36 ½ years!  
---
Jose Raul Capablanca (1921-1927):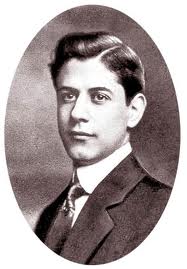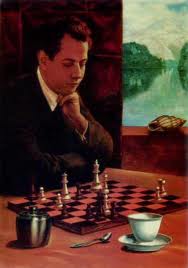 Jose Raul Capablanca is the only ever Cuban world champion, and has the distinction of longest unbeaten streak of any player in history, never losing a game from 1916 to 1924!!!  World champion Boris Spassky considered Capablanca the best chess player of all time, and Emmanuel Lasker said "I have known many chess players, but only one genius: Capablanca."  This is clear from his wins and losses record, because as an adult, he only lost 34 games during his long career of competitive play!
Capablanca holds another distinctive honor in the world of chess.  He is perhaps the only world champion of any game on Earth to be handed the world title before even challenging the reigning champ!  Emmanuel Lasker thought so highly of Jose Capablanca a year before Capablanca beat him over the board title match, Lasker voluntarily resigned his championship to Capablanca! Lasker proclaimed "You have earned the title not by the formality of a challenge, but by your brilliant mastery." 
Capablanca was also very bright for having seemingly looked into the future to see that chess would one day feature many draws at the top level (for instance, Karpov-Kasparov's first championship match had 8 wins and 40 draws!).  Inventive but not terribly humble, Capablanca made a new chess variant called "Capablanca Chess" which included a 10x8 board with two new pieces.  One piece was an archbishop which combined a knight and a bishop while the other was called a chancellor, which combined a rook and a knight.  Capablanca Chess never took hold, and the standard rules derived around 1475 are still used today.  Capablanca's influence on chess remains strong though, as his quiet, deliberate style of play is emulated by those like Vladimir Kramnik and current champ Viswanathan Anand.

---
Alexander Alekhine (1927-35 & 1935-46):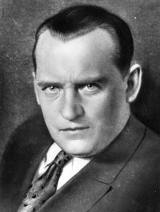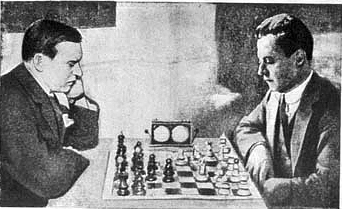 (Alekhine with Capablanca on the right)
Alekhine is one of the best chess players that ever lived, evidenced by the fact that he managed to defeat Jose Capablanca during a time when he was considered virtually invincible.  He is the only world chess champion to actually hold the title until his death in 1946.
Alekhine is credited with perhaps more novelties in the opening stage of the game than any other grandmaster in history.  He created his own defense (the Alekhine Defense), pioneered the Albin-Chatard-Alekhine Attack in the Paulsen variation of the French Defense, and there are variations named after him in the Budapest Gambit, the Vienna game, the exchange variation of the Ruy Lopez, the Winnawer variation of the French Defense, the Sicilian Dragon, Queen's Gambit Accepted, the Slav Defense, the Queen's Pawn Game, the Catalan Opening and the Dutch Defense!!  Chess writer Irving Chernev commented "The openings consist of Alekhine's games, with a few variations."
Alekhine was not only able to take away the world title from Capablanca, but after losing his title in 1935 to Max Euwe, he was able to take it back in 1937.  Based on his performance rating during his reign as world champ, he is between the 4th and 8th best players in the history of the game.
---
Max Euwe (1935-1937):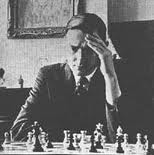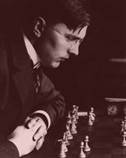 Max Euwe enjoyed only two years as chess world champion, but it is truly amazing he managed even that with the limited amount of time he put into chess!  Max Euwe was primarily a mathematician, and developed his interest in chess when he was earning his doctoral degree in math by studying the game.  Euwe proved that given the rules of chess, there were literally infinite possible games which could be played!
Euwe was able to wrestle away the chess world championship from Alekhine in 1935 in the first world championship where a "second" player was able to help each competitor analyze their games during their adjournments.  Many say that Alekhine should have never lost the championship to Euwe and that he was the superior player.  World champions Vasily Smyslov, Boris Spassky, Anatoly Karpov and Garry Kasparov analyzed the match and disagreed, saying that his play was superior and deserved the title. 
Max Euwe being the champ for only two years did not diminish his contribution to the game. He even became the president of the International Chess Federation from 1970-1978.
---
Mikhail Botvinnik (1948-57, 1958-1960, & 1961-1963):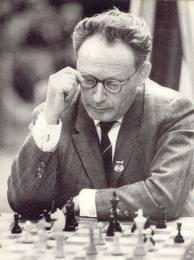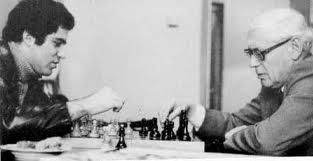 (Picture on the right: Kasparov taking notes from one of his Great Predecessors)
Mikhail Botvinnik is a truly incredible individual.  He is not only a three time world champion, but is considered by many to be the most influential person with respect to chess in the previous century.  Not only did Botvinnik simultaneously defend his world championship for almost 15 years while becoming an acclaimed Ph. D of electrical engineering, but he also founded the Botvinnik School of Chess in the U.S.S.R. 
Botvinnik's school was responsible for maintaining the utter dominance of the chess world by the Soviet Union during the latter half of the 20th century.  Not only was Botvinnik personally the chess world champion from 1948-57, 1958-60, and 1961-63, but THREE of his students also went on to become world champions!  Botvinnik personally coached and mentored Anatoly Karpov, Garry Kasparov and Vladimir Kramnik; if you combine the time spent as world champion by these four, you will see Botvinnik was responsible for around 45 years of world domination in chess!
---
Vasily Smyslov (1957-1958):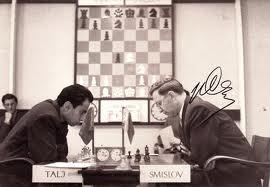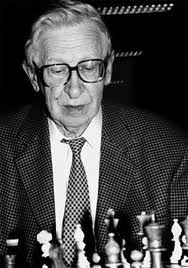 (Tal playing Smysov)
Vasily Smyslov is one of many Soviet Grandmasters who held the title of World Champion during the 20th century.  Smyslov was a brilliant player who snatched the title away from Botvinnik, one of the finest players in history.
Smyslov's longevity in the world of chess might be his most impressive characteristic.  Smyslov managed to win the World Chess Championship in 1957 and retained the title until 1958.  He was a candidate for the championship finals starting in 1948, all the way up to 1983! 
Smyslov is unique in that he was maybe the most musically talented of all the world champions.  He may have never become world champ if he had been successful in his audition for the famous Bolshoi Theater in 1950.  His failure to become a professional opera singer did not prevent him from, occasionally, entertaining chess audiences with singing recitals in his impressive baritone voice.
---
Mikhail Tal (1960-61):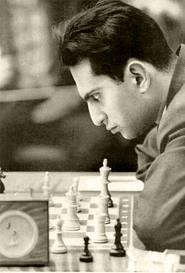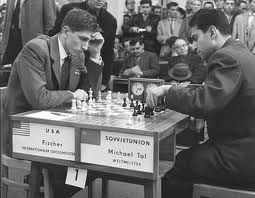 (Tal vs. Bobby)
Mikhail Tal is one of the most exciting players that ever navigated the 64 boards.  He was often referred to by his friends as "Misha" which was a shortened version of the phrase "The Magician from Riga."  He was considered in his time and to this day the greatest attacking player in the history of modern chess.  Compared to Paul Morphy and Bobby Fischer for his magnificent combinations, Tal was one of the last true attacking grandmasters.
A book titled Modern Chess Brilliancies published in 1970 featured more games from him than any other player.  This was due to the fact that while his Soviet counterparts were dedicated to Botvinnik's steady, positional methods, Tal was a fearless attacker who called each game "invaluable as a poem." 
There is now a Tal Memorial tournament held each year, and it is one of the most controversial in modern chess.  Modern grandmasters draw many of their games, and many consider the Tal Memorial tournament an unsuitable tribute unless there are sacrificial, daring players!
---
Tigran Petrosian (1963-1969):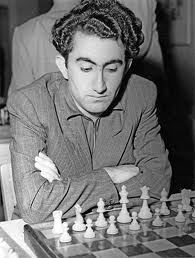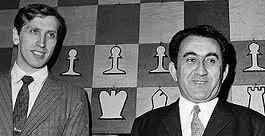 (Fischer w/ Petrosian)
Tigran Petrosian is not known for being a fantastic attacker.  Rather, Tigran Petrosian is considered the all time master of "fortress style" chess.  He is consistently listed in books about the greatest players in history as being the hardest player to beat in history. 
Many people claim that Petrosian was also the finest user of pawns in the history of chess.  While the pieces of the back row are obviously considered the most valuable attacking pieces, Petrosian's mastery of pawn structure is pointed to as the basis for his domination of many of his opponents.
One dark cloud hangs over Petrosian's head.  Despite winning the world championship in 1963 from Mikhail Botvinnik and then defending it against Boris Spassky in 1966, Bobby Fischer pointed out the fact that the players from the Soviet Union seemed to gang up against players from other countries to prevent their chances of winning.  Statisticians pointed out that in the 1963 Candidates tournament, Soviet players (including Petrosian) played about 19 moves on average against each other and about 39 moves against non-Soviet players.    Whether this means they really "ganged up" to win, Petrosian ultimately won the world title from the defending champ and defended it admirably.
---
Boris Spassky (1969-1972):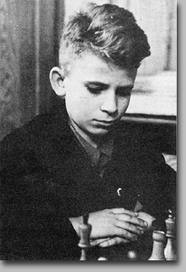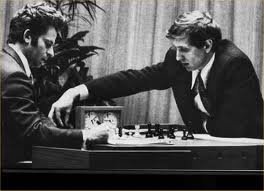 (Spassky at 12) (Spassky in the match of his life)
Boris Spassky is unfortunate in that he is probably most remembered for having lost his title in 1972 by Bobby Fischer.  He was a candidate for the championship in 1956, 1965, 1968, 1974, 1977, 1980 and 1985, but found himself a one time champion. 
Spassky was famous for having what was called an "all-around" style of play.  While Petrosian, from whom he snatched the world title, was called a defensive master, Spassky was able to break down his defense through his adaptive style of play and become world champion in 1969.
The most impressive thing about Spassky had to be his attitude toward his competitors.  Many chess players at the top level develop bitter rivalries against those, especially the fellow who took his world title from him (Fischer).  Spassky was, however, considered to be one of the warmest chess players at the highest levels in the history of the game.  Maybe the best sportsperson in the history of professional chess, after being defeated in game 3 (or game 2, depending on whether you count Fischer's no show in game 1) of the 1972 World Championship Match, Spassky stood from the board and applauded his opponent's game!
---
Bobby Fischer (1972-1975):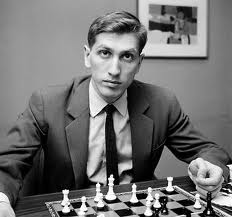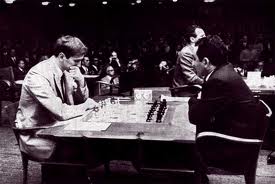 Bobby Fischer has an eerie similarity to Paul Morphy.  Both men attained greatness at very young ages (Bobby became a grandmaster at 15!!).  Both men were solitary geniuses who learned chess by studying alone.  Both men were the best in the world and thoroughly dominated their opponents.  Sadly, both men also had very brief careers as the world's best.
Bobby Fischer won 8 United States Chess Championships, including in 1963 when he won 11 games, losing and drawing zero!  This had never been done before and has never been done since.  Bobby also became world champion in 1972 by beating Boris Spassky, yet another Russian world champion.  Bobby's reign at the top was short lived, but it was remarkable.  In 1975, the challenger for the world title Anatoly Karpov was named world champion when Bobby refused to defend his title.
---
Anatoly Karpov (1975-1985):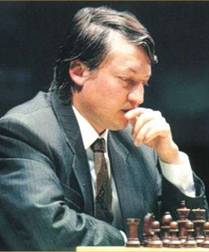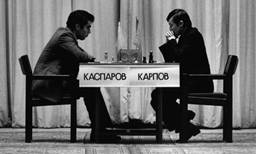 (On the right: Kasparov v Karpov)
Anatoly Karpov is another great grandmaster and world champion from the Botvinnik School in Russia.  Anatoly Karpov won 1st place in over 160 tournaments during his career, including several world championship matches.  Anatoly Karpov also managed to maintain a world ranking of #1 for 90 months (that's almost 8 whole years!).  The irony of Karpov's success is that the very founder of the Botvinnik School himself said of Karpov's talent as a boy: "The boy does not have a clue about chess, and there's no future at all for him in this profession." 
Anatoly Karpov shares an odd distinction with Jose Capablanca.  These men managed to be deemed world champions before ever having beaten the reigning champ in a match!  While Emmanuel Lasker gave Capablanca the crown before their championship match began, Karpov found himself world champion by default.  Bobby Fischer, the reigning champ, demanded many conditions of his and Karpov's upcoming championship match.  He was denied these conditions and forfeited his title; as a result, Karpov was crowned the world champion and would retain the title from 1975-1985. 
Karpov retained his title for a decade, until he played in what is the longest world title match up in chess history.  Karpov played his challenger Garry Kasparov a five month long match featuring 48 games.  Karpov won 5, lost 3, and drew 40 games!!  The match was suspended for the health of both players, and after it was rescheduled, Kasparov snatched the crown in a 24 game match. 
Karpov remained a formidable opponent of Kasparov's until the early 90's, and often wondered if he would have been as fierce as Kasparov if Bobby Fischer would have continued competitive play, giving him a dynamic rival to face off with for years. 
---
Gary Kasparov (1985-93 Undisputed, 1993-2005 "Classical"):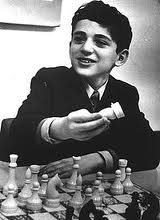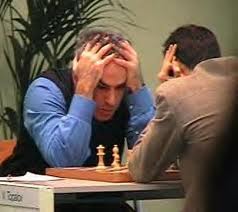 (Garry in his trademark hands-on-head pose on the right, him in his youth on the left.)
Statistically speaking, Gary Kasparov is probably the greatest chess player of all time.  Ever since Kasparov left the world of chess in 2005, no one has dominated the game in the same way. 
Kasparov is unique in that he became chess world champion younger than anyone in history, at the age of 22.  After defeating Anatoly Karpov for the world title, Kasparov maintained the position of #1 player in the world for a record 255 months in a row (that is over 21 years as the undisputed best player on Earth!!!).  Kasparov was also perhaps the most neurotic world champion (other than Bobby Fischer) and had a lot of conflict with the International Chess Federation, leading him to form his own Professional Chess Association along with his then world championship challenger, Nigel Short.
---
Vladimir Kramnik ("Classical" 2000-2006, Undisputed 2006-2007):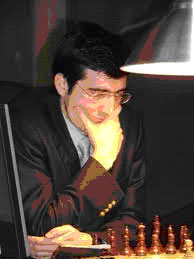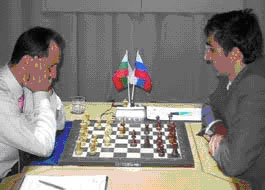 (On the right: Topalov and Kramnik square off for the world title.)
(On the left: Kramnik examines his position, looking for a defense.)
Vladimir Kramnik is one of the hardest players to beat in the history of chess.  He has long enjoyed a title of Super Grandmaster and became the second player in history to ever win the World Championship from the title holder without losing a single game (Capablanca v. Lasker)!  As if this weren't impressive enough, he managed this feat against the highest rated player in the history of chess, Garry Kasparov!
Garry Kasparov was a dedicated 1. e4 player and at the highest level, the Ruy Lopez opening remains the strongest reply to 1. e5 from black.  Vladimir Kramnik adopted a Berlin Defense which proved to be good enough to stop the world champ in his tracks!
Kramnik's real contribution to chess is that he succeeded in reunifying the world championship in 2006 in one of the most bizarre world championships ever played.  The International Chess Federation world champion Veselin Topalov accused Kramnik of using the restroom suspiciously frequently, implying he was receiving assistance for his moves during their title match.
Kramnik and Topalov tied in their long matches and Kramnik took 2.5 points out of 4 to win the rapid game tie break, thus becoming the first undisputed champ since 1993.  Topalov's behavior during the match up earned him a bad reputation amongst top players, while Kramnik earned the respect of most of the chess world for his generally positive behavior during the event.
Kramnik played in a tournament the following year where his title was just barely taken from him by Viswanathan Anand, the world champ to this day.
---
Viswanathan Anand (FIDE 2000-2002, Undisputed 2007-Present):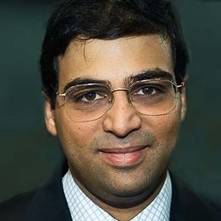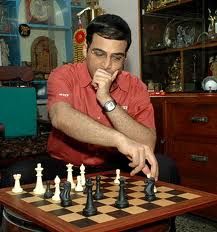 Viswanathan Anand is the current world chess champion, and it is not clear how long he has held the title!  Anand was named chess champion of FIDE (International Chess Federation) in the year 2000 while many would agree Gary Kasparov was the world's most successful chess player.  By the year 2007, however, Anand became the undisputed world champion of chess and has retained his title ever since.
Anand is the second highest rated player in the world today, and is one of only six players in history to ever break the 2800 rating barrier, which earns him the unofficial title of Super Grandmaster!  Anand is without a doubt the most versatile of all world champions, as he has managed to clinch his title in several different formats.  These formats include knockout, tournament, match, rapid, and even blitz!
Vishy, as his friends call him, is getting ready to defend his world championship in 2012 against his challenger from Israel, Boris Gelfand.  Vishy has defended his championship so far against Vladimir Kramnik of Russia and Veselin Topalov of Bulgaria (Anand-Topalov was decided by the final game of the match!).  Many suspect that if Anand retains his title during this match up, his next challenger will be the #1 rated player in the world, Magnus Carlsen of Norway.
---
Magnus Carlsen: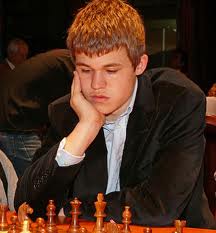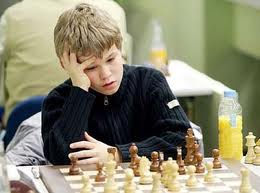 Magnus Carlsen will almost certainly become chess world champion some day.  He started playing when he was five, and he made it his goal to be able to beat his sister.  After he beat his sister, he set his sights on beating his father.  He obviously achieved these goals very quickly, as he became an international Grandmaster by age 13, two years sooner than even the great Bobby Fischer!!!
While Sergey Karjakin has since achieved the title of Grandmaster a couple months earlier than Carlsen, Magnus has managed to earn a few other "youngest ever" distinctions.  Magnus won the World Blitz Championship in 2009, the same year he became the youngest player in history to be rated #1 in the world.  The same day he became the youngest #1 player in the world was also the day he became the youngest player ever with a 2800+ rating, which only a handful of other players have ever achieved!
Magnus Carlsen is also the most recent recipient of the Chess Oscar award.  The Chess Oscar is given once a year to one player who demonstrates excellence beyond his peers.  Carlsen is only the third player ever to win the Chess Oscar without having won the world championship (along with Victor Korchnoi, and Bent Larsen), and the only one ever to win it in consecutive years.  Watch out for Magnus, he is the future of chess!
---
Judit Polgar: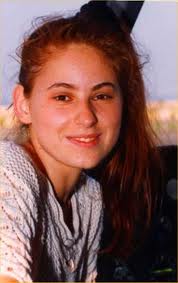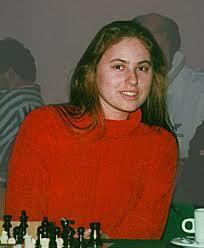 Judit Polgar is by far the strongest female chess player in the history of the game.  The top ten chess players in the world has been a list of exclusively male players, until Judit broke into the #8 spot in 2005.
Judit holds another great distinction, in that she is the only female player to ever beat a Chess World Champion.  Judit has beaten not only one, but nine!  These include Karpov, Kasparov, Spassky, Smyslov, Topalov, and even current world champ Vishy Anand!
Garry Kasparov, arguably the greatest player ever, has nothing but great things to say about Judit Polgar.  When asked to describe her style of play, Kasparov said "If to 'play like a girl' meant anything in chess, it would mean with relentless aggression."  As a young player, Judit was popular with fans because she would happily use gambits and aggressive attacks very regularly, and prefers 1. e4 openings because of their heroic attacking style.